A frameless shower is one of the most beautiful options for your bathroom. This style of a shower is sleek and minimalist and lacks the frame and hinges that traditional styles of showers have. It feels spacious and modern and will make a small bathroom feel even bigger.
Electroplating different metal finishes can allow you to create a truly elegant and beautiful custom frameless shower finish in the Western Suburbs of Melbourne that looks luxurious and unique.
When you pay attention to the little details such as the finish of the metal in your shower design, you will give your bathroom more of a special touch. The versatility of a frameless shower means that here at Economy Glass we can create nearly any design with any style of finish you can imagine.
So what are some of the most beautiful metal plating finishes that you can choose for your frameless shower?
Burnished Nickel
This subtle and sophisticated finish would look great in a bathroom with a lot of natural materials such as stones and wood. It is made via a tumbling process, which gives it a unique texture unlike satin nickel or bright nickel. It's tumbled finish makes it perfect for using in small parts of your shower frame.
Silk Sapphire
This is a very modern style finish with a lovely glossy appearance. If you choose this style of finish you will enjoy the enhanced durability of a chrome top coating.
Standard Rich Gold
If you are really looking to create a luxurious feel in your bathroom, why not consider using a finish made with 23-carat hard gold. It is hard wearing and durable, yet looks opulent and beautiful.
Brass Gold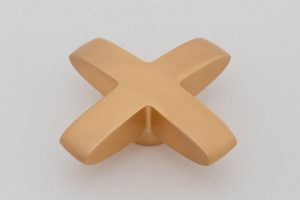 A different option for those who like gold, this finish is made with 22-carat gold with a colour that is closer to that of brass. This is the ideal finish for those who love the look of brass but don't want to have to polish it every day.
Rose Gold
Rose Gold has been a very hot trend in the world of jewellery and fashion recently, so why not carry that trend through to your shower frame as well? A rose gold finish will look similar to light copper, but it is actually an alloy of gold with a small amount of copper. This finish is not as hard wearing as standard gold, so it is recommended that you add a clear lacquer to the top to make it more durable.
Matte Gold
Sometimes you want to use gold in your design, but you don't want it to be too shiny. A matte gold look will give the warm colour of gold but with a subtle, matte tone.
Black Chrome